Affiliate Clinics
Waiting for hours at a specialist's clinic has become a norm in India, Foreign OPD wishes to change that with our Concierge Care clinics. We aim to associate with 1000+ across India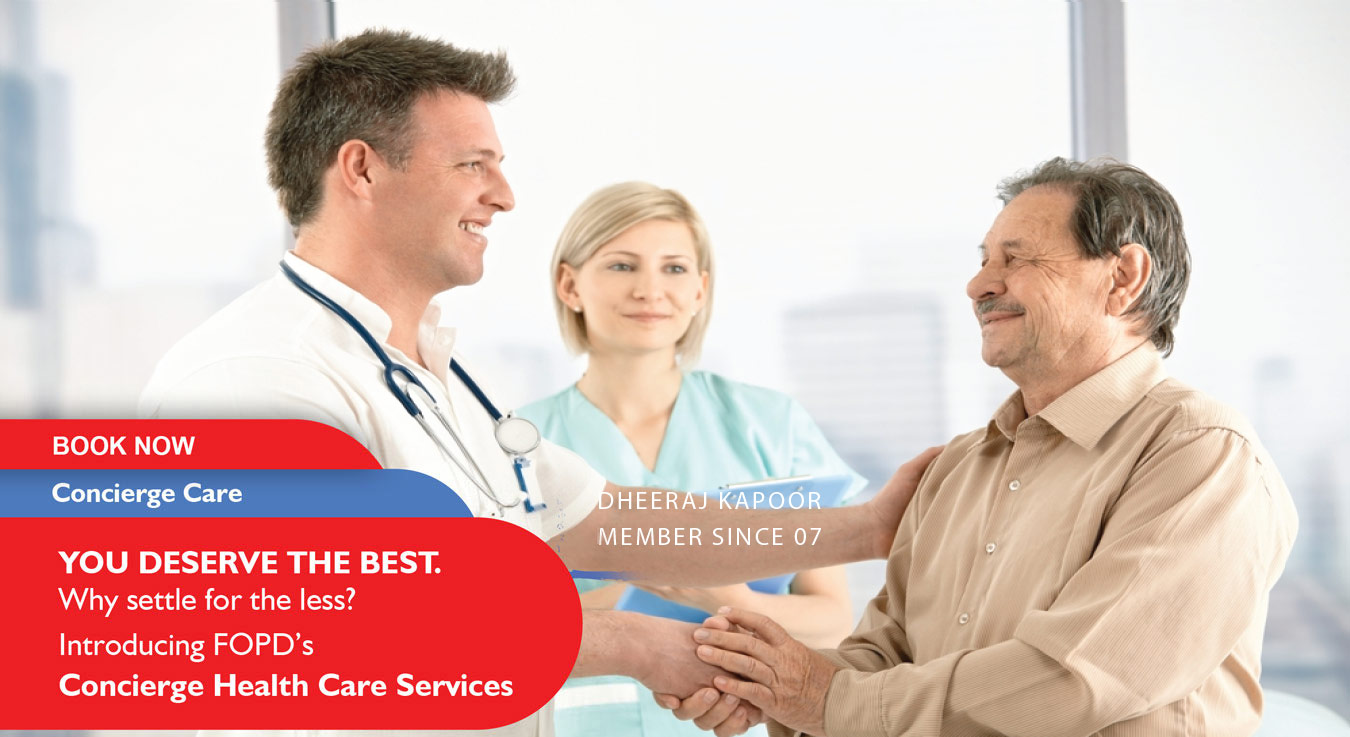 Enjoy exclusive privileges and world class healthcare service, every step of the way!

Zero waiting Period
Now your waiting woes at the healthcare centers are over! With FOPD's Concierge Care, now you and your loved patient will have zero waiting period. In case the doctor is busy, you will receive priority as soon as the work at hand is over.

Foreign OPD Lounge
A separate area of seating for Foreign OPD patients. The lounge will comprise of newspaper, healthcare magazine, bottle of water, Tea/Coffee, Small flat Screen TV with cable, Notepad with pens/pencils.

Club class travel
Now at the click of a button or at the flip of a thumb you can avail of door-to-door transportation for your journey to the FOPD Affiliate clinics.





Concierge care clinics on Board: