Covid Smart Health card
The COVID SMART HEALTH CARD is your greatest defence against coronavirus, empower yourself with one today!
FRONT VIEW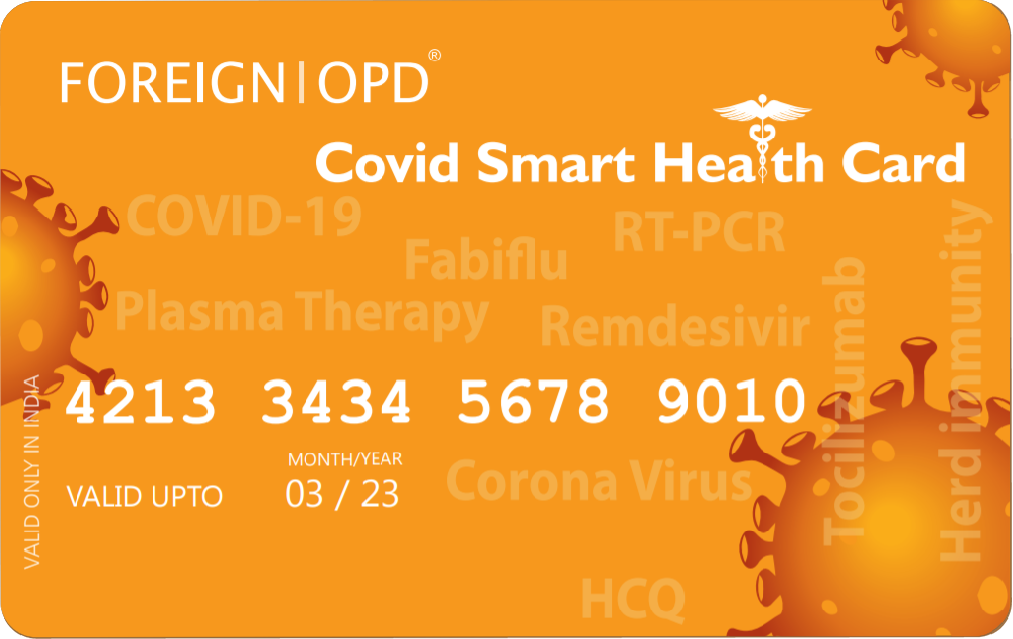 BACK VIEW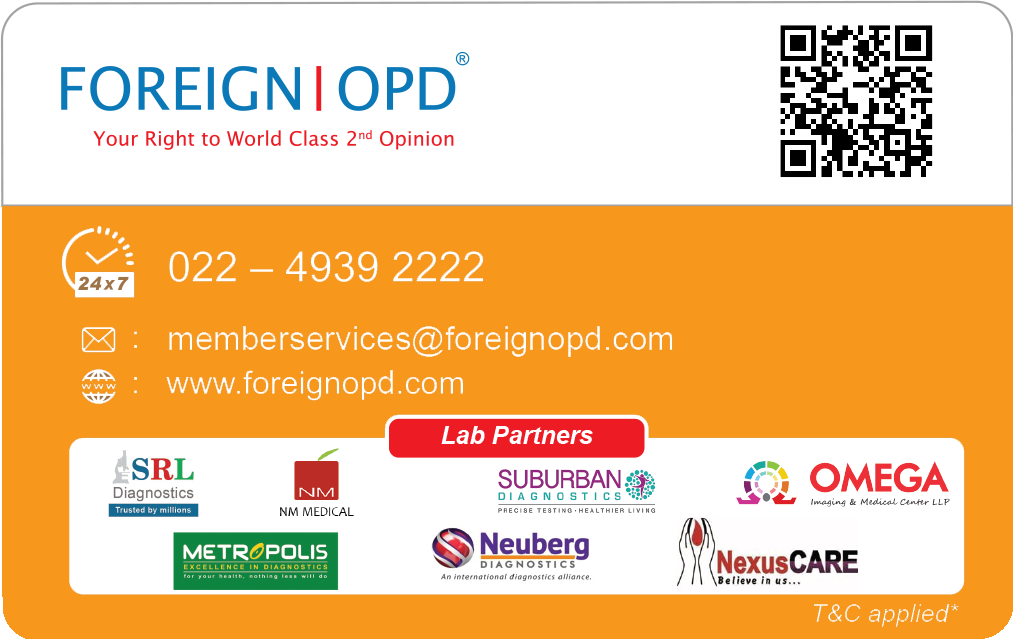 Expert Telemedicine/Video Consultations in Mumbai with top pulmonologists and infectious disease specialists : (worth INR 1000 per consultation)

Second opinion on Covid-19 post recovery complication worth INR 5000

Hospital Assistance Support

Covid vaccine administration worth INR 750

Coronavirus testing worth INR 2200

Free Covid Home Assistance kit worth INR 5000
FREE COVID VACCINE ADMINISTRATION
We are proud to announce the
'Corona Smart Health Card'
, that will offer the services of top infectious disease specialists, top pulmonologist consultation, top critical care experts and top emergency medicine consultation.
Empowering you against the increasing menace of the coronavirus pandemic,
FOREIGN OPD
has recently launched the
COVID SMART HEALTH CARD
. This healthcard is launched keeping in mind the rising cost of investigations and expert private consultations in a time of the Corona crisis in India.
FOREIGN OPD
sees that the best of the best and world-class pulmonologists and critical care specialists offering second medical opinion can be made available to patients suffering from Coronavirus.
Top Infectious disease specialists
Top Pulmonologists
Top Critical care experts
Top Emergency medicine consultants
The FOPD COVID SMART HEALTHCARD will empower you with
Hospital assistance support* – Now COVID Patients can get hospital admission support for on the basis of doctor consultation reports and availability of the hospital beds
FREE Covid Vaccine administration* worth INR 750. The COVID CARE card makes you eligible for free COVID vaccine administration by our registered Nurse or doctors at select foreign FOPD clinics or at the comfort of your home.
FREE Coronavirus testing which includes RT PCR / COVID ANTIGEN TEST / COVID TOTAL ANTIBODIES TESTING ( Any one ) worth INR 2200 at home or at respective labs.
FREE Second Medical opinion ( telephonic) will be provided to Covid patients ( Post recovered patients) worth INR 2000
FREE Covid 19 Home assistance kit (sp02 probe, clinical thermometer, N95 mask, gloves, Hand sanitizers ) worth INR 5000
Terms & Conditions
The FOPD COVID SMART HEALTHCARD hospital admission program, provides assistance to admit patients in Covid hospital depending upon the availability of the beds at select participating Foreign OPD hospitals.
The administration of the Covid vaccine depends upon the availability of the vaccine. The cost of COVID vaccine has to be borne by the patient whenever the vaccine is available.