Foreign OPD


CONCIERGE CARE CLINICS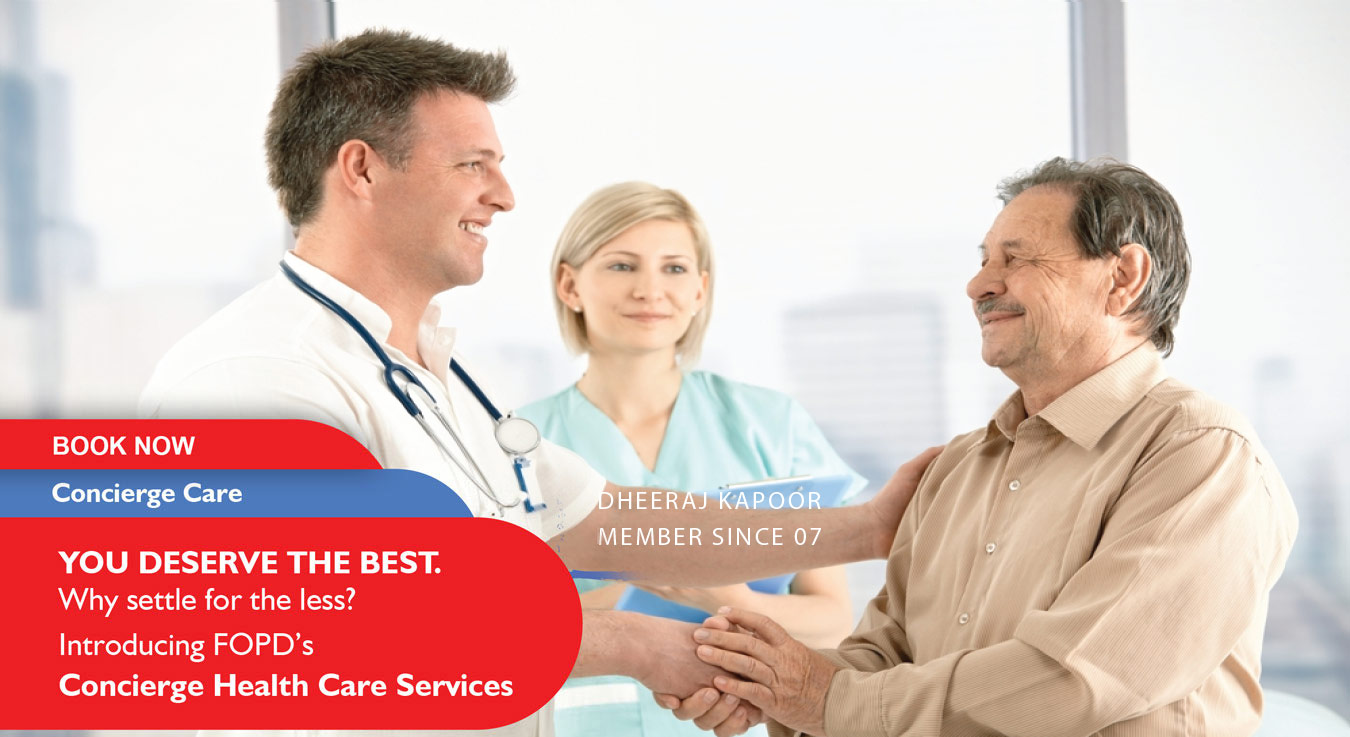 In a revolutionary concept that is set to change the healthcare experience in India, Foreign OPD® has launched its CONCIERGE CARE Clinics. To be spread across India, these are affiliate speciality clinics that would take care of special benefits to its patient members. Built as lounge areas in the clinics that you visit, patient members would avail of zero waiting hours, priority consultation, clean & hygienic environment along with world class hospitality. We have also pick up and drop services that could ease the commute of the patient to & fro the visiting clinic.
As world class healthcare service providers we want to give our patient/members the best services. Waiting for hours at a specialist's clinic has become a norm in India, which we wish to change and our Concierge Care clinics is our first attempt at that. Currently operating from Mumbai, Bengaluru and Delhi, we will soon spread across India. Easy to spot, you will see our branding on each of our affiliate clinics. And it will remind you of our promise to change the way we perceive healthcare in India!
Top benefits of Family OPD's Concierge Care Service:
Zero waiting hours
Priority consultation
Clean & hygienic waiting area

Bottled water and light reading periodicals at the waiting area

Pick up and drop services to & fro the visiting clinic, making your commute safe, easy and comfortable

Priority Pharmacy
Priority Lab