Search Results by

Sort by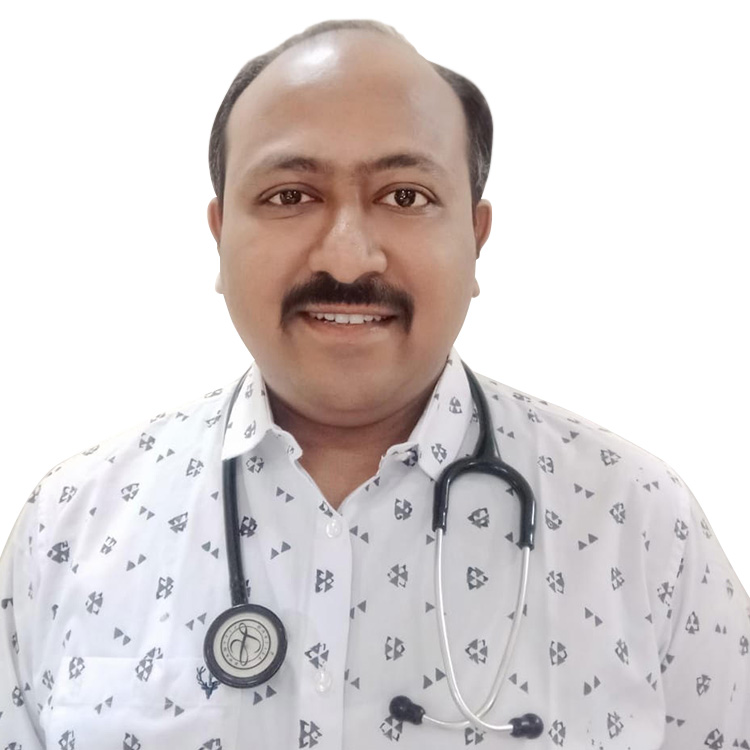 Dr. Nikhil Shinde is a Nephrologist/Renal Specialist in Navi Mumbai and Kalyan - Dombivli and has an experience of 11 years in this field. Dr. Nikhil Shinde practices at Reliance Hospital, Navi Mumbai.
He completed MBBS from Maharshtra University of Health Sciences in 2010,DNB - General Medicine from National Board Of Examination in 2015 and DNB - Nephrology from National Board Of Examination in 2019. Good experience in Kidney transplant with high risk cases, ABO Incompatible renal transplant (Across the blood group), Repeat Transplant. Also perform Hemodialysis, Hemodiafiltration, CRRT
In Mumbai he started working as Associate Consultant in Kokilaben Dhirubhai Ambani Hospital,Mumbai from 2019 to 2020. And finally he starts his own OPD in Dombivali (West) and Kopar Khairane, Navi Mumbai as Samarth CK Clinic. Along with OPD consultation he is attached to nearby major hospitals and nursing homes. Presently he is serving in Reliance Hospital at Navi Mumbai, Icon Hospital at Dombivali East, Uttam Hospital at Palava-Lodha Heaven, Nilje, Dombivali East, Star City Hospital, Kalyan. Along with these hospital he is also serving poor people in Ashray Charitable Trust Hospital, Dombivali.
Dr Nikhil Shinde is good in managing patients who are having Acute Kidney Injury, Acute Glomerulonephritis, Uncontrolled hypertension, Pregnancy with renal dysfunction, SLE (Systemic Lupus Erythmatosus). He manages patients with chronic Kidney Disease not on dialysis and prevent them landing into dialysis. He has good experience in Kidney transplant, low as well as high risk cases, repeat transplant, ABO incompatible (Across the blood group) and post transplant monitoring and handling acute as well as chronic rejection.